On September 1st I said:
August was probably my favorite month of the year so far. Sad to see it end, but optimistic about the rest of the year.
These handful of weeks between the end of summer and the beginning of a new school year have been a strange, beautiful time in my year so far. I feel… I don't know… blessed… to be part of my own life recently.
The Summer to Fall transition is always a magical time to me. The lifting of the veil between what we consider to be the spirit and mortal worlds. Beginnings and endings. The toe curling ecstasy I feel with the shift in the weather. These last few weeks have been a little too heated at times, but never to the point of boiling over. More like a slow simmer that I think is now cooling off just enough to allow me to think, breathe, focus, and orient myself in the direction of my goals.
I know what I want. Most days. I know what I need. Most days. I want to continue to be present in all areas of my life, careful to never look backward or forward for too long.
I greeted this new school year with an open heart and an intense optimism. You won't often see that kind of excitement and steadiness from me around this time of year. Someone last week mentioned that I had a strong wind under my sails… a current, a charge, a breeze created by the joy of changing my perspective, taking huge risks, and surrounding myself with people who light a fire in me. Sadly, one of those fires died too early, but the fire was there and I am thankful for it. I still have this energy around me, inside me, and I hope it will remain for a long time.
I want to remember this time in my life, so this is how I choose to summarize the last four weeks.
Sushi.
And yet, so much more than sushi. It was a wonderful weekend with two of the greatest people I've ever known. Ever so thankful to have found them, or rather, that they found me. I also enjoyed having brunch with a great guy friend, catching up with a certain DC Princess and meeting a Twitter friend in real life.
A leave of absence.
Yep, I am taking a leave of absence from a job I love to focus on my last year of course work. I am taking on new projects and responsibilities on campus. I'm still juggling, shuffling, wearing lots of hats, but this year I refuse to put my health on the back burner. My income has been drastically reduced, which means I'm making some lifestyle changes. I wasn't kidding when I said this Fall was bringing lots of new beginnings!
That damn hurricane.
I know, why would I want to remember the hurricane? My family in North Carolina was safe, my grandpa's house in North Carolina was not damaged too badly, my apartment didn't flood or leak even though the first floor of my complex did, and I spent a couple days with my mom at her house. For those of you who follow me on Twitter, thanks for dealing with my hurricane tweets. Here are links to images of Irene's devastation (despite it being "no big deal") – The Big Picture and WVEC (local news).
Strength.
Setting personal goals and meeting them is incredibly rewarding. Enough said.
The Naro.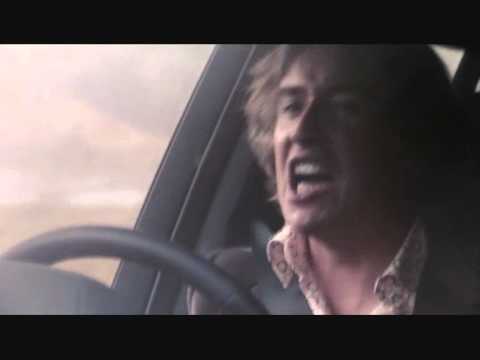 I spent a lot of time at the Naro. Back to the Future was packed and so much fun. The Trip made me laugh harder than I've laughed at the movies in a long time. Midnight in Paris was a delightful reminder of living for today and loving with all your being.
Friends.
My friends are the best in the Universe. They've helped me work through a number of… we'll call them… inconvenient, sad, exhausting, and annoying situations this summer. I will be eternally grateful for their time, advice, love, and hugs. This time they helped me move forward with online girl talk, a great movie, and some tequilla. Next time, maybe we'll go for beer and pizza?
Lessons learned.
This summer I remembered that I sometimes give people the benefit of the doubt when they've given me plenty of evidence to the contrary. It isn't that I trust too much; I have a difficult time trusting. I do see the potential greatness in people and I cling to it, sometimes to a fault. Other times? All evidence points to greatness, but they are unable to see it in themselves. Sometimes else I remembered this summer: As much as I do not crave, desire, seek, or need drama, I sometimes attract it. What is the lesson in all this? I must continue to surround myself with people, places, and things that help me achieve true calm, balance, and stability. I must surround myself with people who allow me to be a better person. This doesn't mean I will not take risks. I will always take risks because I want to continue to grow, to put my heart out there, and to break down the fears that held me back most of my life. I want to love and be loved, so I will continue to shine a little of my light into the Universe. We are all one consciousness.